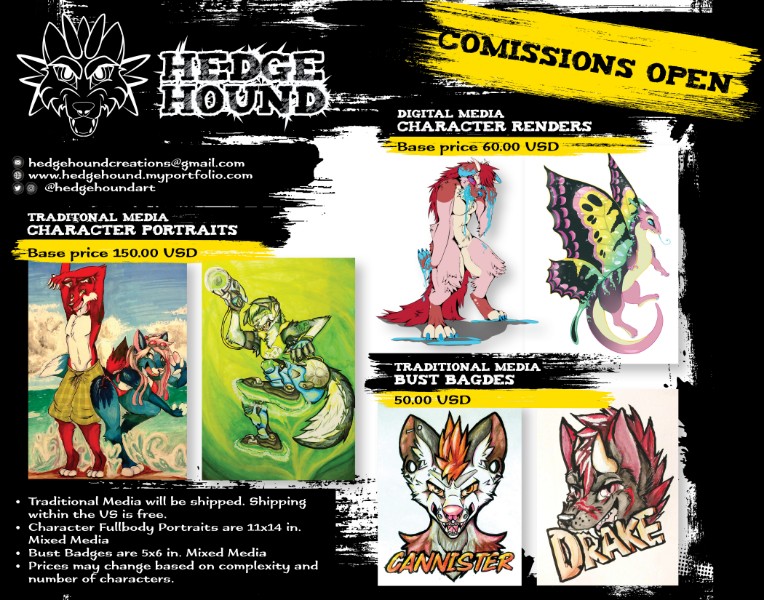 Commissions are open! Turnaround is less than a week!
Claim a spot and get some hedgy art of your own by messaging me or email me at: www.hedgehoundcreations[at]gmail.com
If you would like something not listed here please message or email me your idea and I will get a quote for you!
I am also takings slots for:
Bust sketches 10.00
Fullbody sketches 25.00
Icons 25.00
And more to come in the future! If you have an idea of what you want and I haven't listed it please feel free to ask me about it.